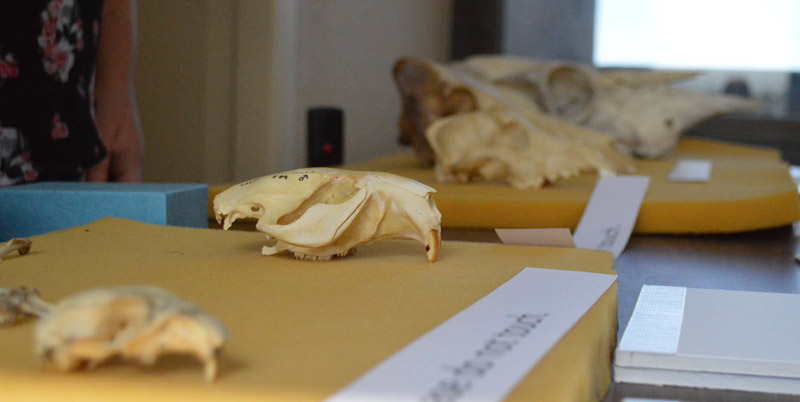 Education at the Museum
The Museum supports the University's dedication to public education by providing exhibits that convey the richness of Missouri's prehistory and the diversity of Native American cultures throughout the United States. Collections not on exhibit are available for viewing through our Online Database.  Faculty and graduate students may also request to use collections to supplement classroom experiences and for special projects and research.
Guided tours of museum exhibits and other public programs are available to groups of all ages: area schools (elementary through college level and adult education), homeschools, community organizations, and any other interested groups. Please visit our Tour Information page for more information on how to schedule a tour.
Additionally, the Museum provides a variety of opportunities for young adults to gain experience in museum methods and practices through volunteer work.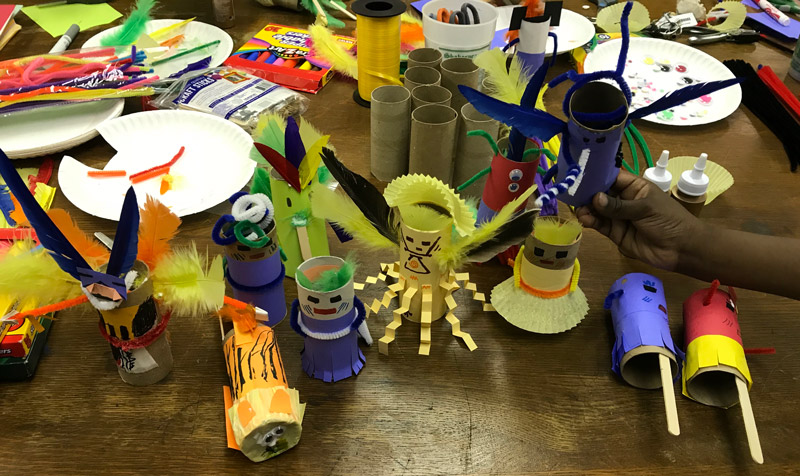 Elementary and Secondary Education
At Your School
In addition to our programs at the museum, the Museum of Anthropology offers the possiblity of our staff coming to you. We have a variety of objects in our teaching collection that we are able to bring to the classroom. Past visits have included talks about Native Missourians, archaeological methods, and cultures around the world.
If you would like to schedule a staff member to visit your school, please email our Education Coordinator.
Source By Sunday Collaboration
In 2018, the museum collaborated on a weekly basis with the Columbia Public Schools Social Studies Department, to bring a weekly article and activity to the classrooms that highlight an object from our collections.  An archive of Source by Sunday articles are below and are free to download.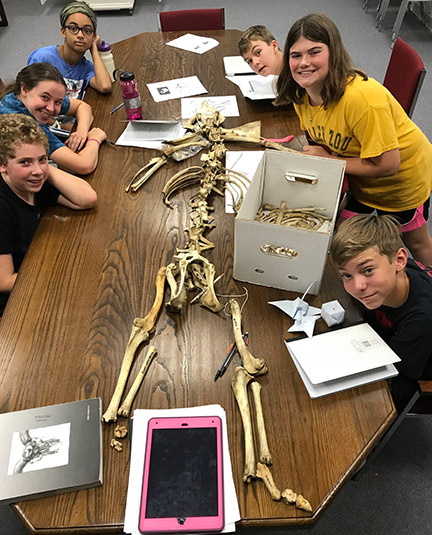 After-School Workshops and Summer Camps
New programs will be announced when available.
The museum generally holds 2 - 3 after-school workshops in the fall and another 2 - 3 in the spring.  Workshops are free and, unless otherwise noted, for children 6 - 12 years of age. The workshops include presentations on artifacts and cultures from the designated areas as well as fun activities such as craft projects, traditional folktales, music and games. Children's workshops offered through the Museum of Anthropology take place at Mizzou North in either room 707 (7th floor) or the Anthropology Library (2nd floor) from 3:45-5:00pm.  Registration is required for all workshops and camps. Class sizes are limited to the first 15 registrants. If the class is full, you can request your child be put on the wait list.  Children must be registered to attend. There is no onsite/day-of registration.  Unregistered children (including siblings of resgistrants) will not be permitted into the workshop. The workshops and camps are a learning space and attendees are expected to follow the same rules as in a classroom.
Click the button below to see current available workshops and register.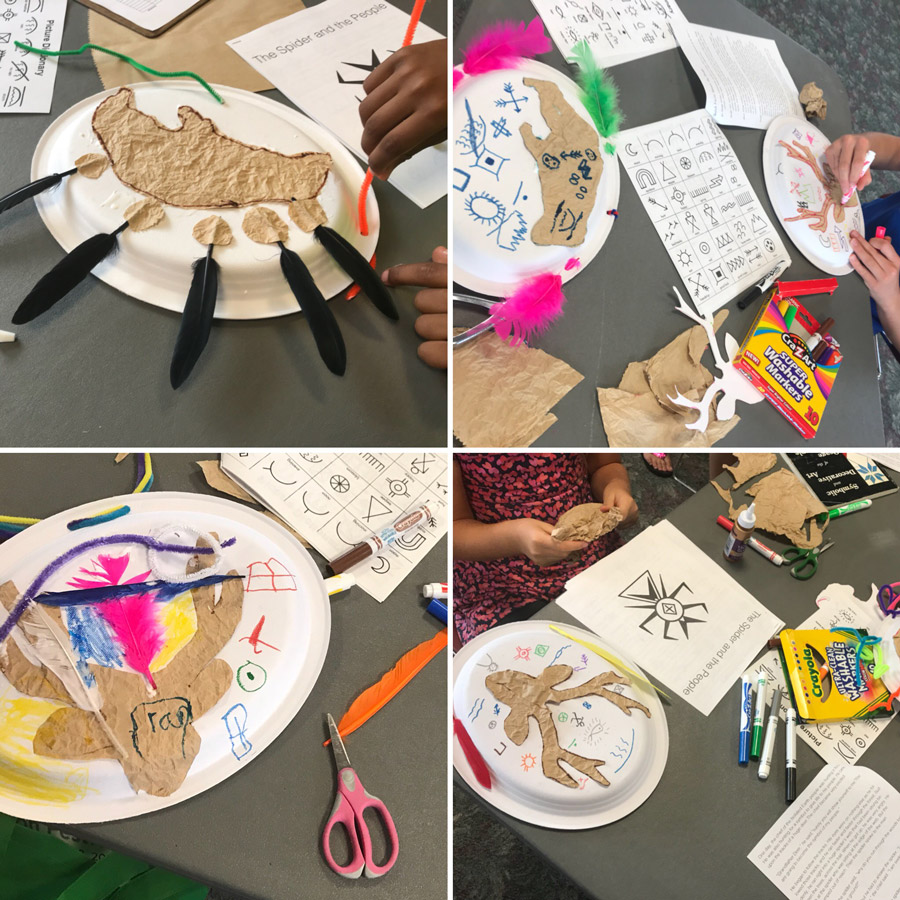 You can drop your child off as early as 3:35 pm; workshops start promptly at 3:45 pm.  Please pick up your child promptly at 5pm.  Parents are welcome to stay for workshops, but please do not bring unregistered siblings if you are planning on staying - they will not be permitted in the workshop. Exceptions are made for non-walking infants.
There is a limited number of spaces. If you register and are not able to attend, please notify us at least 24 hours in advance, so that children on the wait list can attend.  If you do not notify us and are a no-show, you may lose your ability to sign up for future workshops.